Private counselling practice based in Swindon, Wiltshire
I am a BACP person-centred counsellor working with kindness and compassion providing a confidential space to speak openly about the things that matter to you.
I believe in treating each person as a unique individual with their own story. I work with people experiencing a range of different issues including general anxiety, sadness, depression, grief, panic attacks, and stress at work or in relationships. Low self-esteem, negative thoughts and feelings. Lack of confidence and personal resilience. PTSD, Trauma, Sexual abuse, neglect, violence and negative childhood experiences. Gender and sexuality worries, relationship difficulties, recent diagnosis and ill health, including those caring for children/partners with Autism, ADHD and BPD.
I work with individuals, adults and young people. Using a talking approach my role is to listen and really hear what is happening for you. We work at your pace, what we talk about is led by you and I am non-judgemental. I will not tell you what you should do or give you advice. You are an individual with your own unique account of events and feelings and I respect that. I am patient and kind, open-minded and respectful. What happened in the past does not need to define who you are now or stop you from being the best version of yourself.
I believe we all have the ability to change, by exploring through counselling our personal challenges and giving them the understanding they deserve. It can lead to valuing yourself and giving insight into the choices in life we take.
Counselling sessions are available to book. Monday to Friday 10 am-7 pm. My working hours vary throughout the week, but when you Book a session online you will be able to see my live availability. There may be times when I am unable to take on new clients but offer a waiting list.
Face-to-face sessions can be booked at two locations.
North Swindon near Tadpole Village Gardens SN25
The Counselling & Psychotherapy Centre Old Town SN1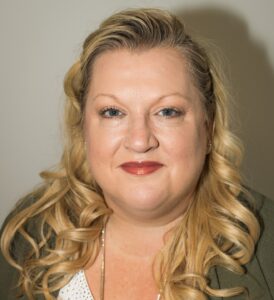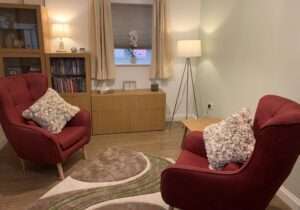 I also provide telephone and online video counselling to clients further away or unable to attend in person. Please do get in contact and we can arrange an introductory call. I am happy to discuss what you would like to achieve from counselling. This is also your opportunity to ask me any questions you may have. By establishing a good relationship with your counsellor we can create a place that allows you to be completely honest about your thoughts and feelings.
Why not get in touch email me at counsellor@catherinewallage.uk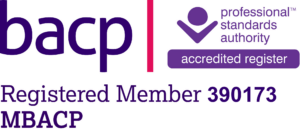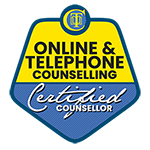 I am a registered member of the British Association of Counsellors and Psychotherapy and their Ethical Framework and commitment to clients shape my practice. To read more click here BACP I have a working Online and Telephone Counselling Certificate (BACP and ACTO competence framework accredited).
I am registered with the Information Commissioners Office (ICO) for GDPR purposes and I am insured for both public and professional liability.
Qualifications and expirence.
Level 4 CPCAB Diploma in Therapeutic Counselling.
Level 3 CPCAB in Counselling Theory.
Level 2 CPCAB Counselling Skills.
Level 6 BSc Open Degree studying the exploration and application of Psychology. (Child Development, Attachment Styles, Social Psychology and introduction to counselling.)
Complex Trauma Certification Training Level 1 (CCTP) Working with the Neurobiological Legacy of Trauma
Complex Trauma Certification Training Level 2 (CCTPII) Treatment of Complex Trauma and Dissociative Disorders
Volunteer Counselling includes working with young people's mental health in SBC OnTrak and with Adult Clients at Cotswold Counselling.
Why come for counselling?
People seek counselling for many reasons. You may want to talk to me because you have noticed a change in your mood that just won't lift. Daily stresses and irritations are becoming harder to manage. You may have noticed you no longer find joy in things you used to. Life and tasks have become overwhelming. You may find yourself being more closed around people or snappy with loved ones. Wishing things could be different, seeing others make things look so easy. Wanting to change but not knowing where to start? Being unable to move forward with your life makes you feel stuck. It can feel like you are carrying the weight of the world on your shoulders leaving you tired and exhausted. You may store your emotions up and feel them rising like a volcano ready to burst if just one more thing happens!
Often people come for counselling when they have experienced a significant loss, the death of a partner, parent, friend or beloved pet. A sudden loss of a relationship, job or home. If you or someone close to you has been recently diagnosed with a life-changing health condition or illness. It can be a shock and can leave you with a sense that life will never be the same again. It's ok to feel confused, sad, angry, bitter and fearful of what the future will be like.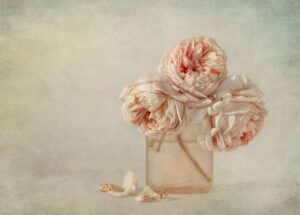 Counselling can help support you through a crisis and manage the changes together. Our identity is a statement about who we are and how we want to be seen by others. Counselling can be helpful when people are having issues relating to identity, gender or sexuality. I am an open and accepting counsellor who values individuality and respects personal choice. Low self-esteem is felt by many but some people are better at disguising it than others. Comparing ourselves and our life with others can leave us feeling not good enough and thinking negative thoughts. This can eat at our inner confidence about who we are and feeling others are judging us. Over time counselling can help strengthen resilience to criticism and improve your self-confidence.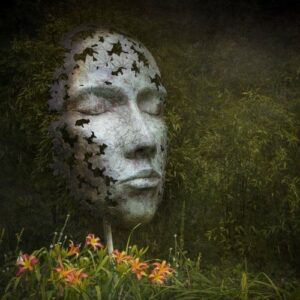 Counselling can often involve talking about difficult or painful feelings. You may have experienced a negative childhood, a relationship enduring neglect, violence or sexual assault or abuse and many years later suddenly find yourself experiencing symptoms PTSD or having flashbacks. You may feel too embarrassed or ashamed to talk out loud about it, the step to reach out for counselling, can feel the most difficult but you can do it. Healing the invisible hurt and scars we can unknowingly carry around with us.
Getting in touch and booking a session
Feeling comfortable with my personality, approach and style are important. So I offer a free 20-minute call to discuss what you would like to achieve from counselling. We will discuss how we will review progress towards your goals and plan a number of sessions. This is also your opportunity to ask me any questions you may have. Then you can book an initial session face-to-face, via online video or by telephone. Sessions take place in regular weekly appointments. In most cases, it takes several sessions before the counselling starts to make a difference, so how many appointments you have will depend on your individual circumstances. Because of the commitment needed, we will jointly agree on the frequency and number of sessions that are right for you and will re-assess this regularly.
All sessions last approximately 50 minutes and cost £45, I kindly ask for payment before your first session. Subsequent sessions can be paid by BACS, Contactless by Card or phone. I can provide a receipt/invoice if needed.